Winterizing your ICO is just as important as winterizing your pool. If you wish to winterize your spa, you must also winterize your ICO SPA. Please follow this process. It's part of good practice to preserve the life and reliability of your sensors and battery.
Here are two steps to winterizing your device plus the ICO application.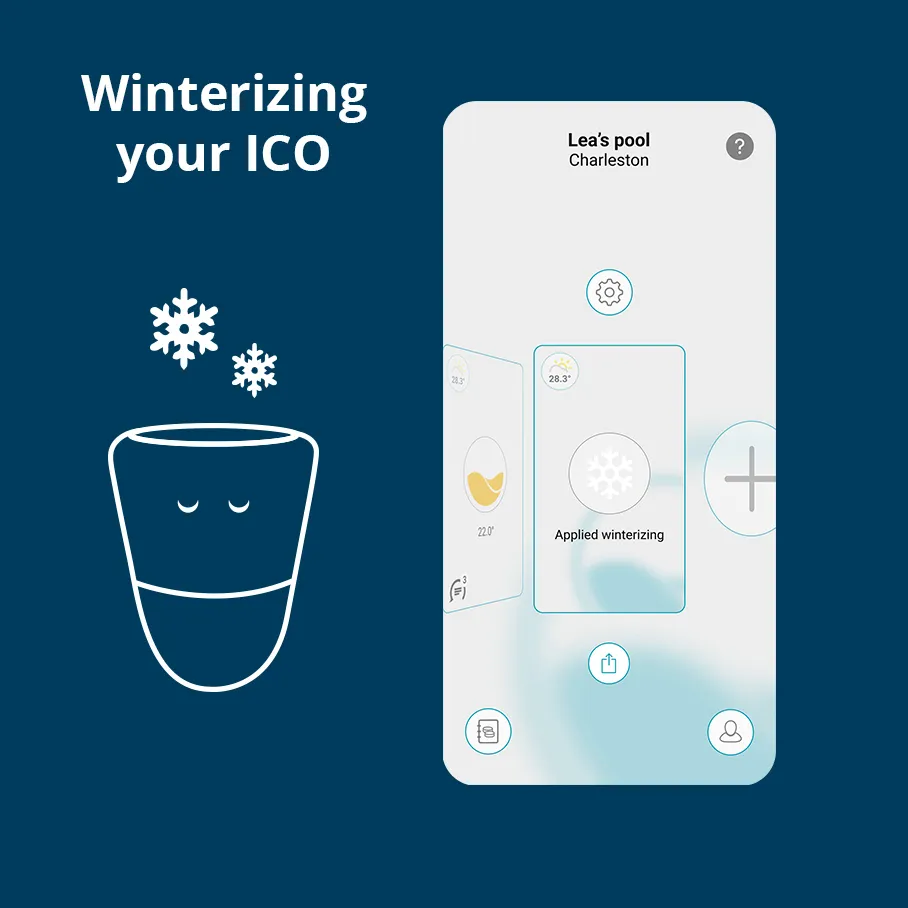 First step: winterize your ICO device
Our ICO unit is winterized at the same time as your pool/spa, i.e. when the water temperature reaches 12°C.
Our tips to winterize your pool
Our tips to winterize your spa 'hivernage du spa.
Switching off ICO
Sortez ICO de l'eau et essuyez-le avec un chiffon doux
Open the top cover: long press (5-6s) to turn it off. The LED will flash yellow once. Replace the cover.
Protect the probes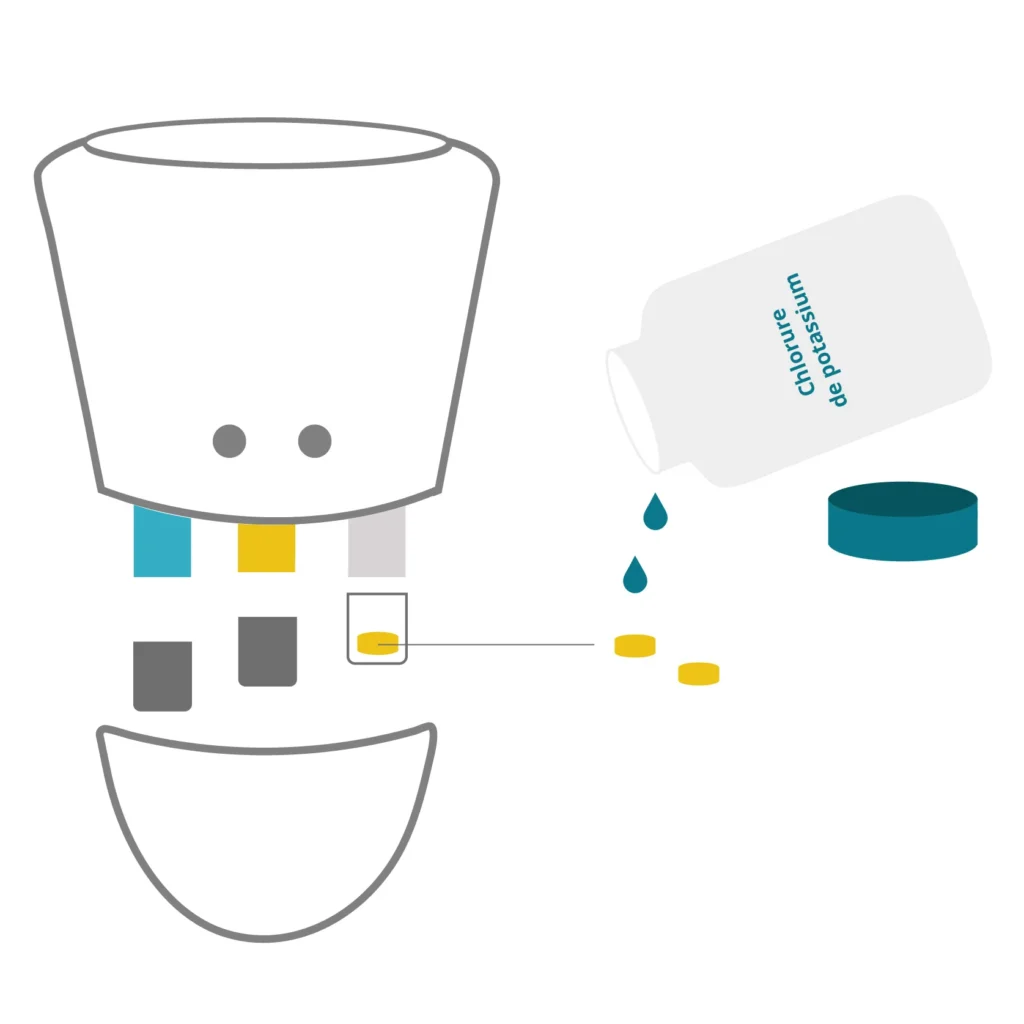 Remove the lower part of ICO to access the sensors: to do this, turn the cover to the left a quarter-turn.
Moisten and replace the black caps that came with your ICO. Make sure the sponges are moistened and placed on the pH and ORP sensors (Blue and Orange/Yellow).
To protect the probes in winter : we recommend moistening the sponges every two months ideally with a KCl solution, otherwise mineral water, then replace the black protective caps. Repeat this procedure as many times as necessary until your ICO is up and running again.
Replace the bottom cover: store ICO in its protected box away from dust.
Store your ICO over winter
Once your device has been switched off and your probes protected, store it in a clean and dry place. The temperature of the storage room should not fall below 5°c , as too cold a temperature could damage the sensors. Now all you have to do is winterize the ICO application as described below until the next season!
Step 2: Activate wintering mode in the ICO application
Open the app  : select the pool to winterize
Click on the icon settings and then on My pool / My spa.
In the section Winteringselect Activate / Deactivate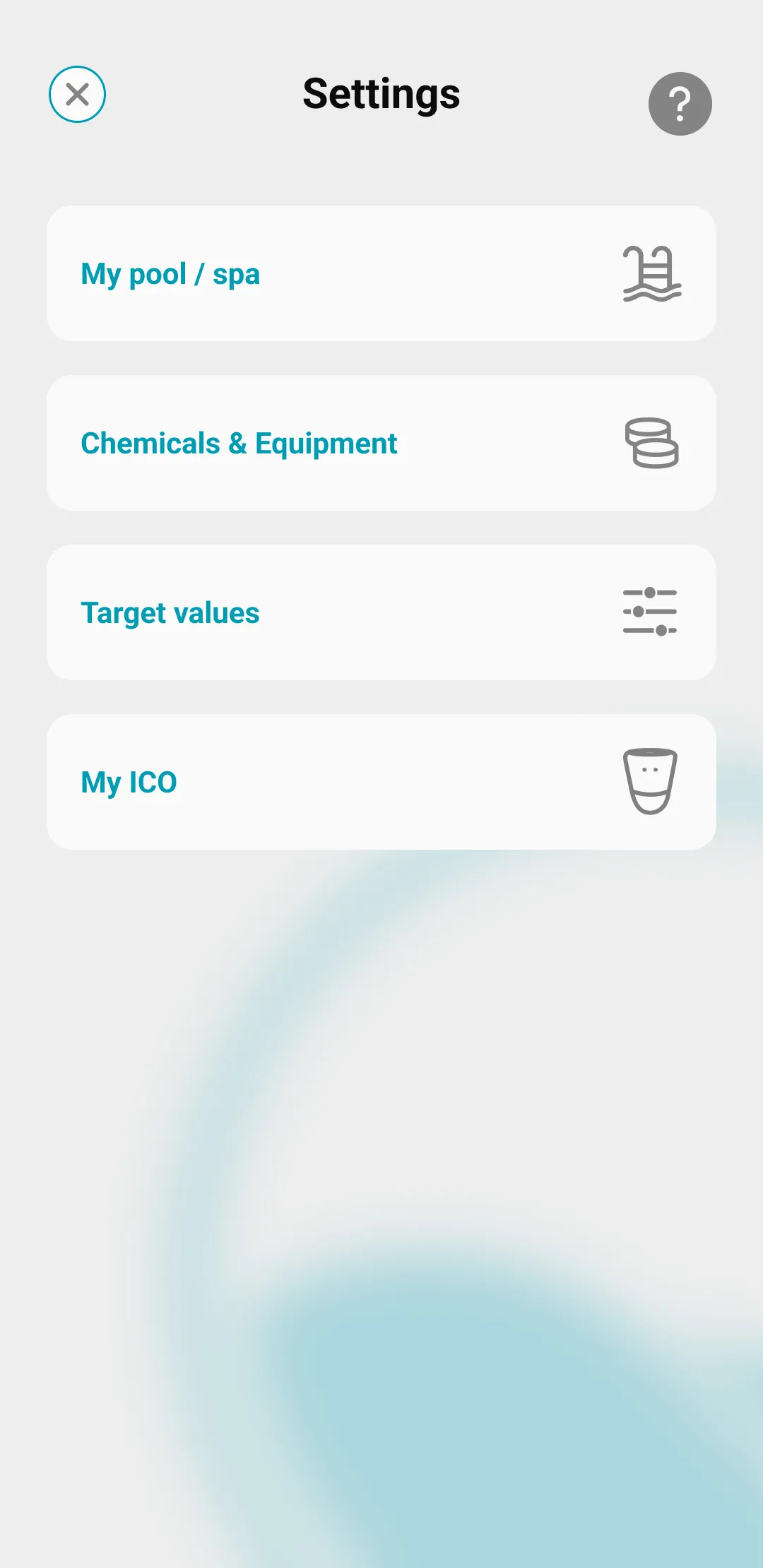 In the section Wintering select Activate / Deactivate, and then activate « Winterize my pool /spa » and click on Continue.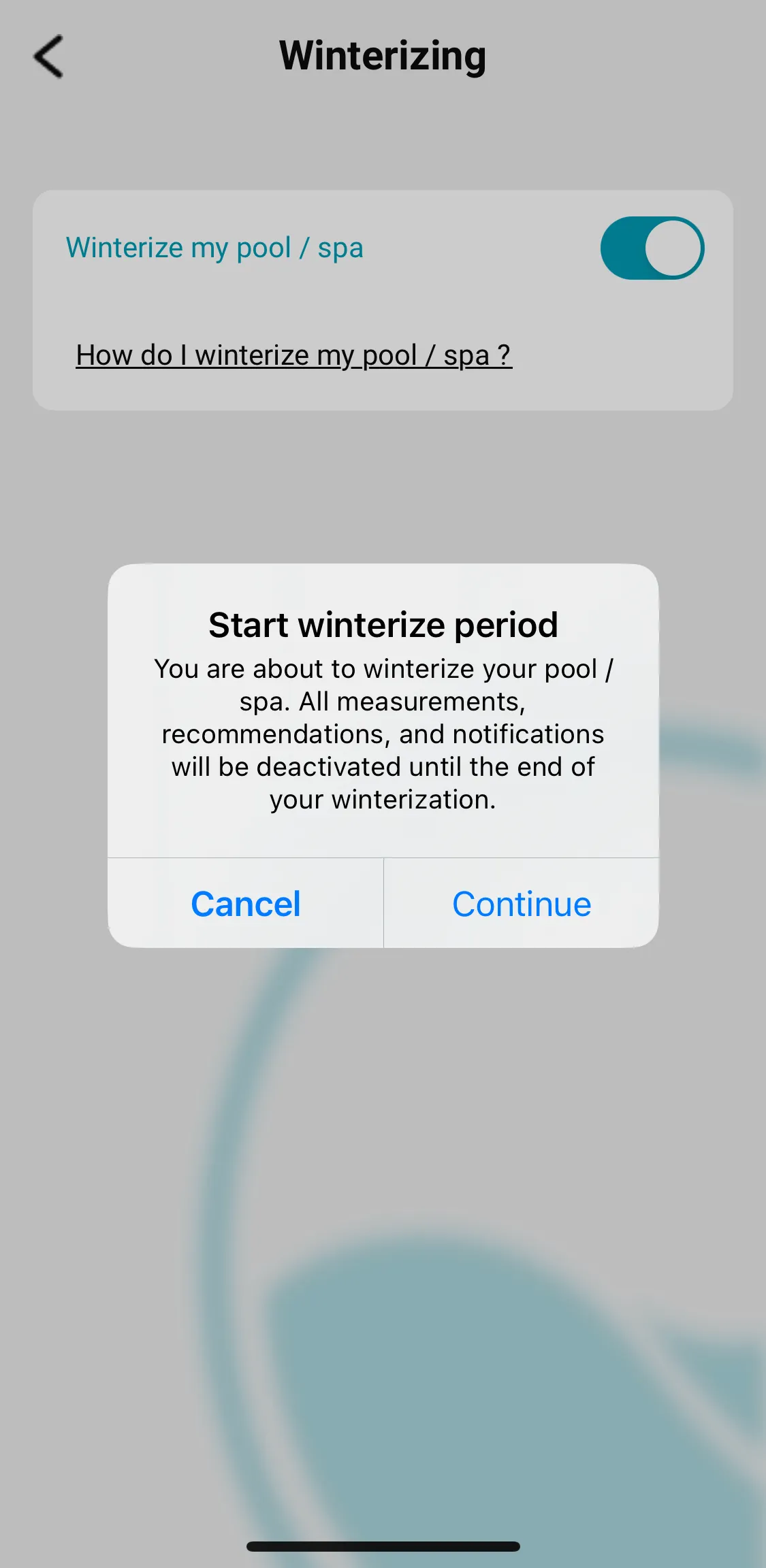 When the winterizing mode is on , a snowflake icon appears on your pool profile. Access to data is temporarily disabled until your pool is opened.
To reactivate your ICO, click on the snowflake and validate "end of winterizing".