What is the purpose of the ICO's Bluetooth connection?
The Bluetooth connection allows the link between ICO and your ICO application.
Bluetooth allows the following operations to be performed from the app:
Using the remote control button Remote control

Restart ICO
Reset ICO
Checking ICO settings
To connect your ICO via Bluetooth from your mobile, click on the remote control button in the ICO application. Your mobile will connect to ICO via Bluetooth. It is not possible to connect your smartphone and ICO from your phone settings.
What to do when the bluetooth connection fail ?
When you are unable to connect ICO to Bluetooth (the bluetooth icon remains grey)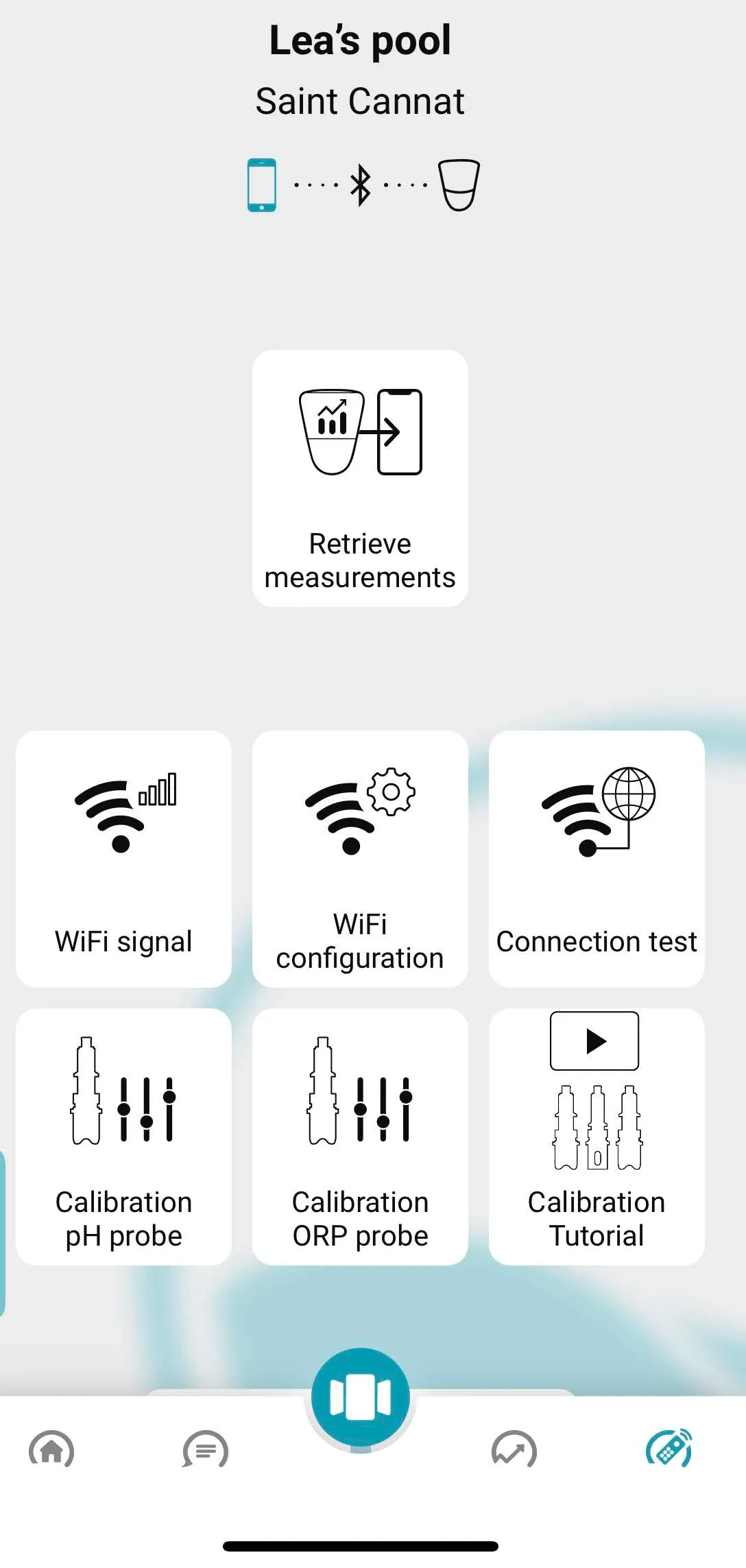 Please check the following information :
First of all, your mobile phone must have a Bluetooth version 4 or higher (check with the manufacturer depending on your phone model)
Next, disconnect all devices connected to the Bluetooth network from your smartphone: earphones, connected watches, etc.
During the connection attempt, please hold your cell phone and ICO side by side.
Finally, your ICO can only connect via Bluetooth to one mobile at a time. Make sure that your ICO is not already connected to the Bluetooth of another smartphone.
Once it is done, try a new connection to the bluetooth
In your app, click on the Remote control button at the bottom right. The connection may take few seconds.
When the bluetooth is turned ON, the bluetooth icon turns blue