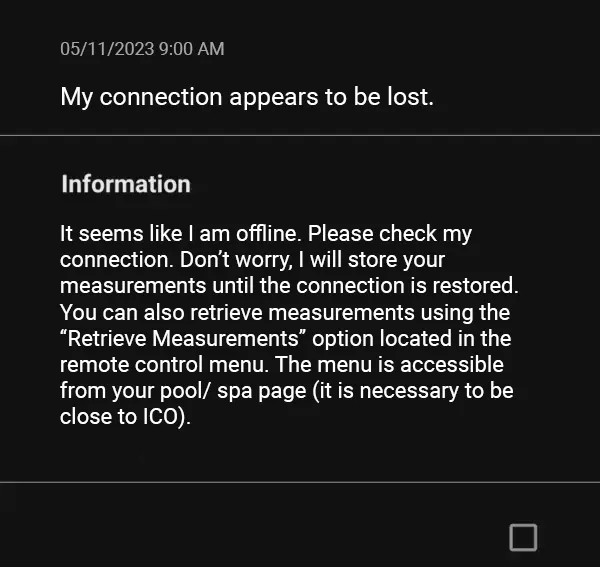 If your ICO is sending you a WiFi-related message that you don't understand, you've come to the right place. In this support page, we'll help you decipher the "I seem to be disconnected" message and provide you with solutions so that you can take full advantage of your connected water analyser.
When does this message appear?
This message appears when ICO has not been able to transmit its wifi measurements for several hours.
What should I do when this message appears?
Make sure your home's WiFi is working properly.
If this is not the case, contact your installer.
If the wifi connection is working, this means that ICO is out of range of your router. So check its location in your pond and perform a wifi connection test. Find all the information you need to carry out a connection test.
How do I retrieve the measurements ?
In this case, ICO will store your measurements for 48 hours until the wifi connection is restored.
If you want to retrieve the measurements directly, you can do so via the application by walking up to ICO and using the Measurement Retrieval button on the remote control.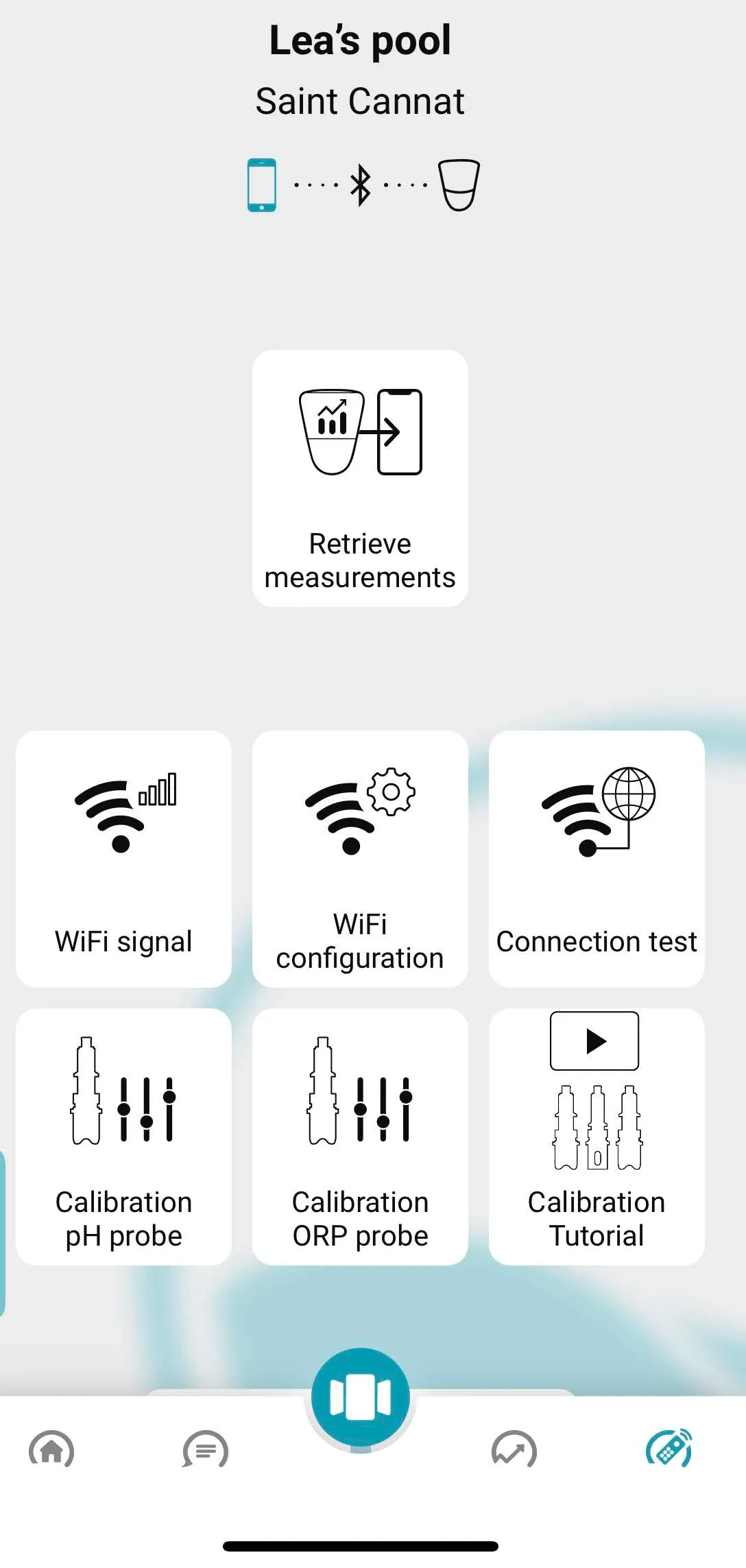 The Bluetooth connection will take over from Wi-Fi and you can retrieve your measurements locally.