Il est parfois nécessaire de redémarrer votre ICO, notamment avant de calibrer les sondes. Si votre ICO se trouve dans l'eau, sortez-le et séchez-le correctement avec un chiffon doux.
In order to easily restart your ICO, you can do it directly through the application (option 1). If this action fails, you must turn ICO off and on again (option 2).
Option 1: restart ICO via the application
Activate your phone's Bluetooth connection
Place your ICO device and smartphone next to each other
Open the ICO application
Click on the icon Remote control. When the Bluetooth connection is established, the Bluetooth icon will turn blue and the remote control buttons will become available.
Click on Restart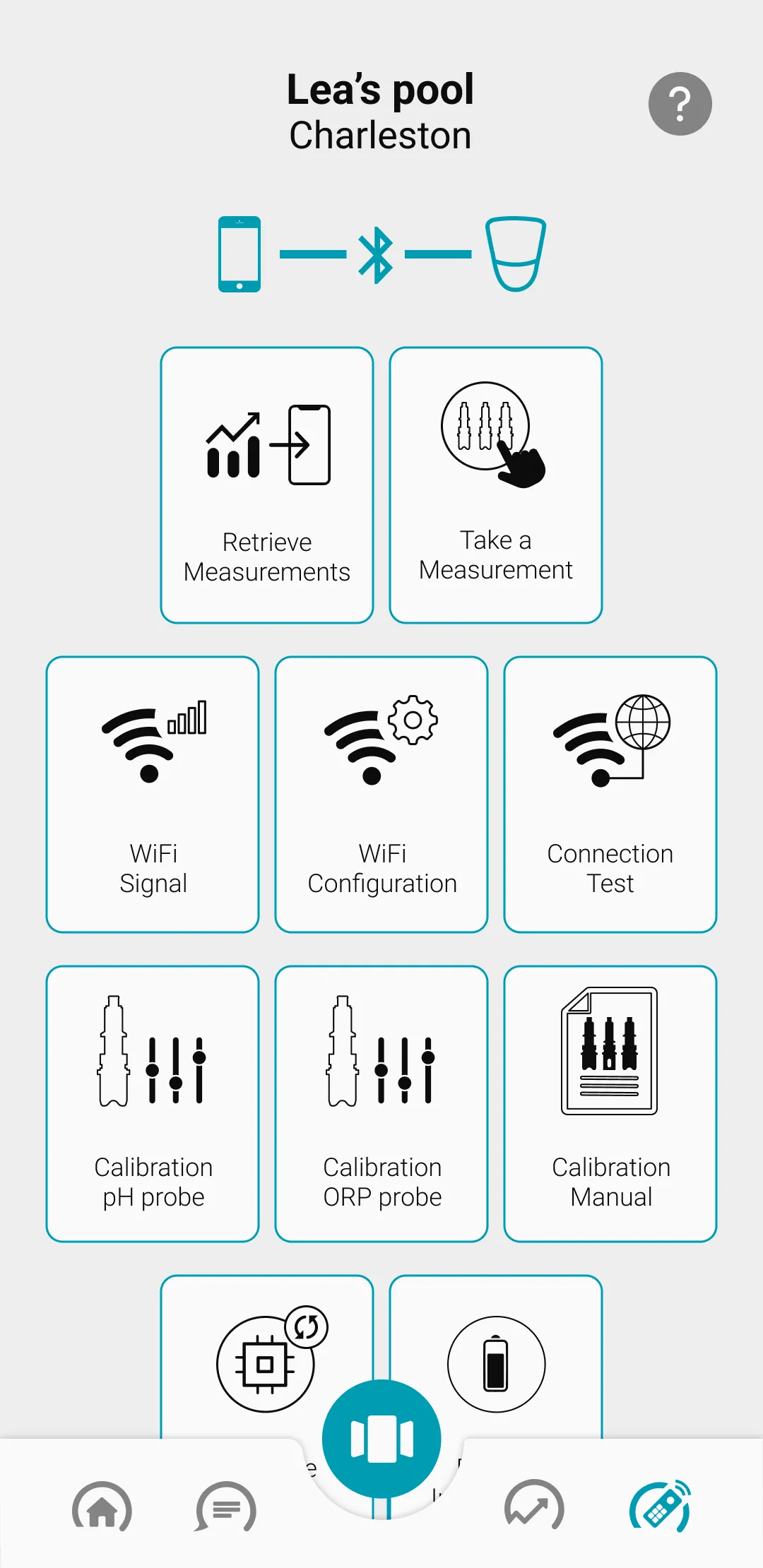 Wait a few moments:
A check mark indicates that ICO has restarted. check your data on the pool or spa profile
A cross indicates that the action has failed: try again, otherwise try manually (option 2).
Option 2 : turn off then turn on ICO
Open the outer and inner cover of your ICO using the tool provided

To turn off ICO, press the on/off button for 5 to 6 seconds: the LED flashes orange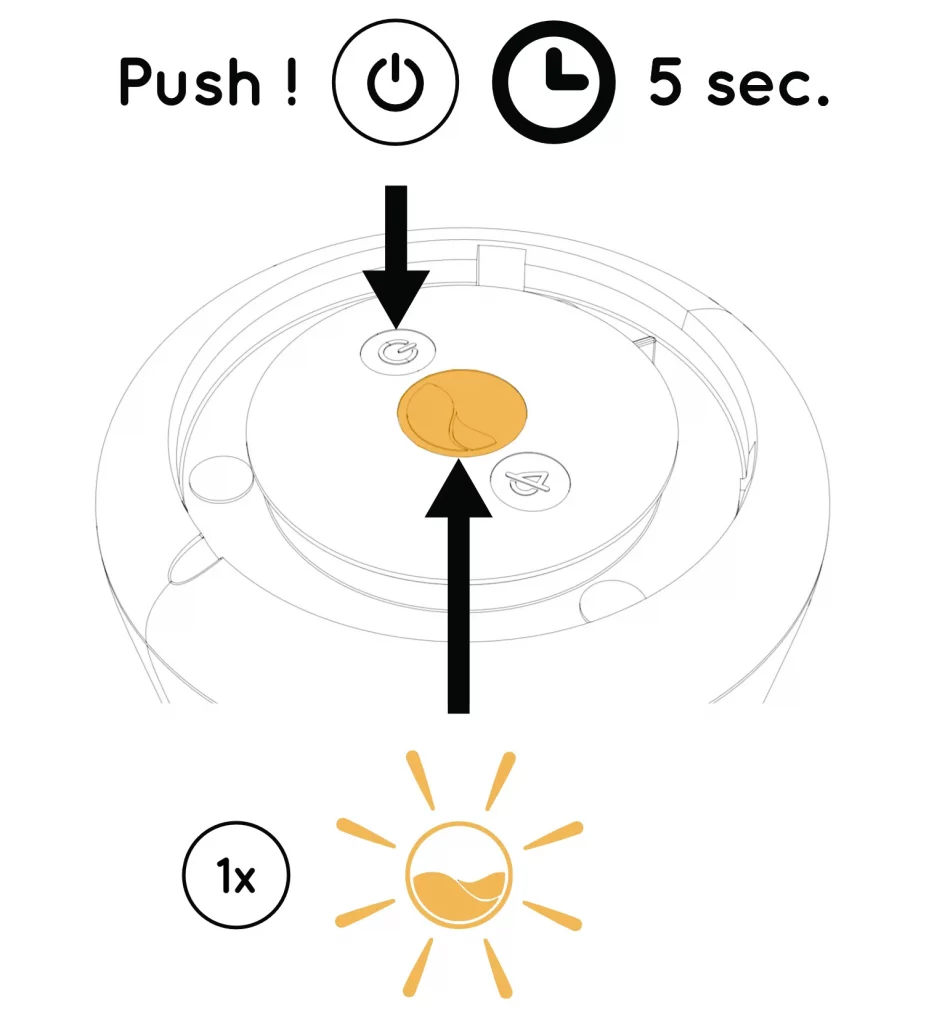 To turn on ICO, press the on/off button for 5 to 6 seconds: the LED flashes green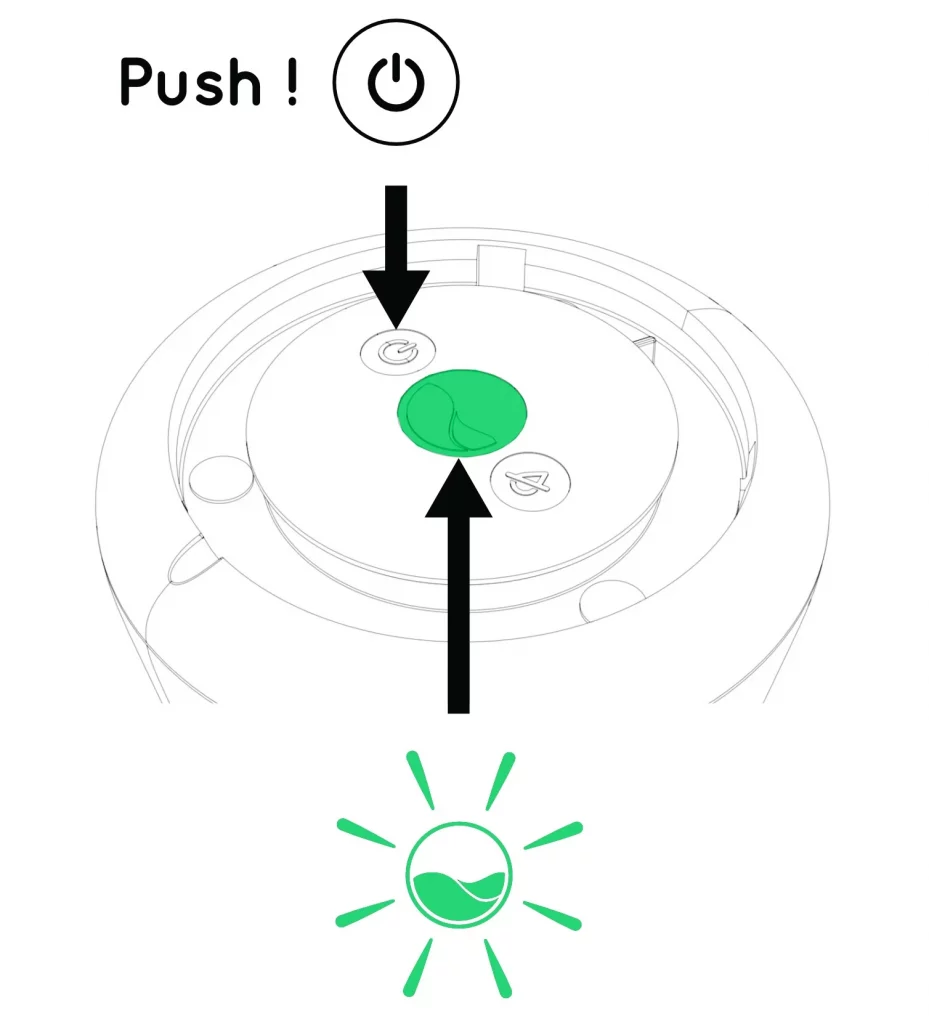 Replace the inner and outer covers, ensuring that the notch is aligned, to ensure a tight seal

Put ICO back in the water and verify the last measurement
Put the ICO back in the water. After 5 minutes, check in the ICO application that you have received a measurement on restart.