The manual measurement function lets you analyse the water in your pool on command from your ICO. Once triggered, your device takes an instant measurement of the pH, TDS disinfectant power and water temperature. The results are displayed on your application's dashboard within a few minutes.
Check your pool water quality on request
You need to know the water quality in your pool or spa without waiting for your ICO's next hourly measurement? This function is available with version 3.5 of the application (and later versions).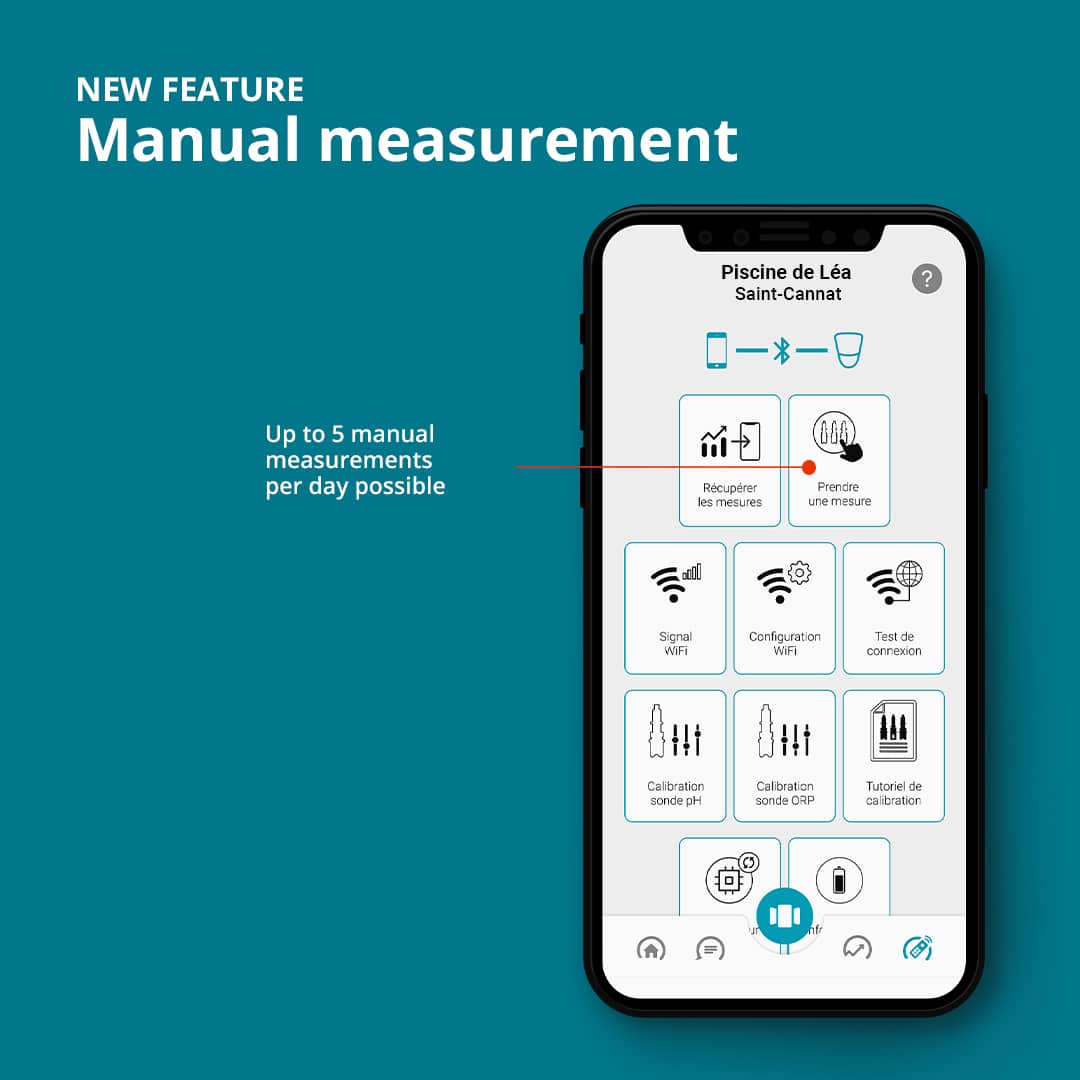 Click on the icon remote control of your ICO application (bottom right)
Place yourself close to your pond and your ICO device to activate a Bluetooth connection (less than 2 meters away).
Then click on the Take a measurement button on your application
Hold your smartphone close to the device for 3 minutes.
View your device's readings directly in the dashboard.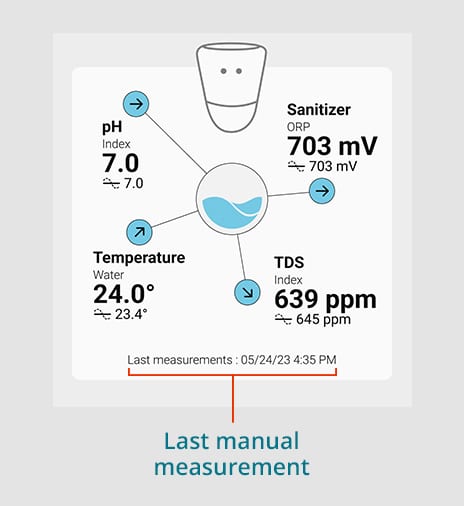 Instructions for use
Manual measurement shows you the state of health of your pool or spa water at a given moment. For example, after a chemical treatment or when your pool specialist visits.
When manual measurement is activated, our algorithm takes the measurement into account. This will impact your ICO's future chemical treatment recommendation(s).
Taking manual measurements in water other than that of your pond may result in erroneous recommendations.
Manual measurements are limited to 5 a day.
Understanding your ICO readings
You've just triggered a manual measurement and can't read the results?
Your ICO application shows you your pool's water quality index at a glance. This waterIndex synthesizes three parameters: water health, balance and comfort.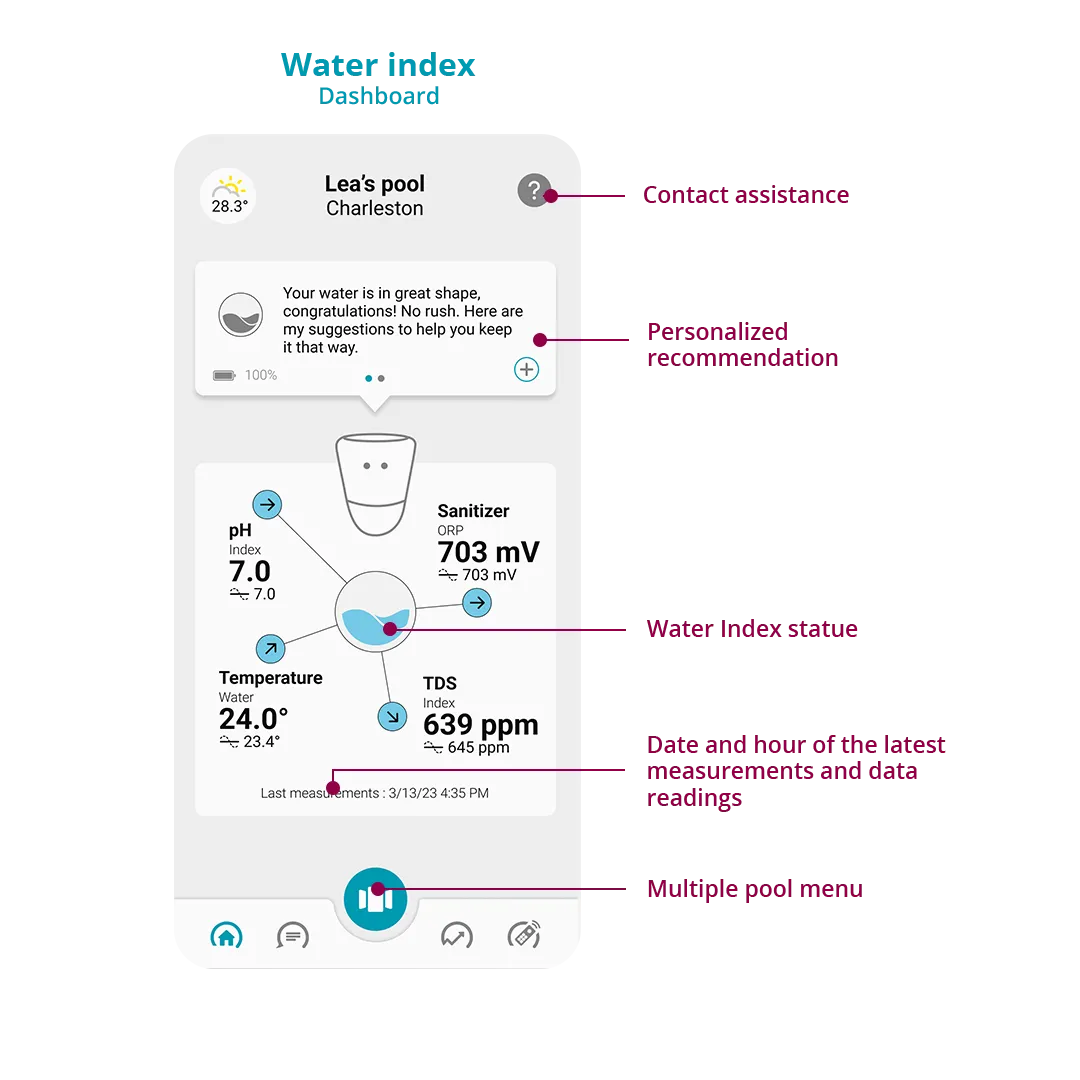 For everything you need to know about ICO pH measurements or ORP of your ICO device, go to the measurements and probes help centre
ICO: a concentration of unique functions
Did you know that ICO was voted best connected probe 2023? It is one of the most complete connected probes available on the market and its the application evolves regularly.