A Wi-Fi network extension solution can improve the signal strength next to your pool or spa. This system allows ICO or any other connected object to broadcast its data.
Network scope optimization is required if:
The Wifi signal is not sufficient to allow ICO to send its measurements.
You want to enjoy your connected objects and access the internet with a satisfactory connection speed.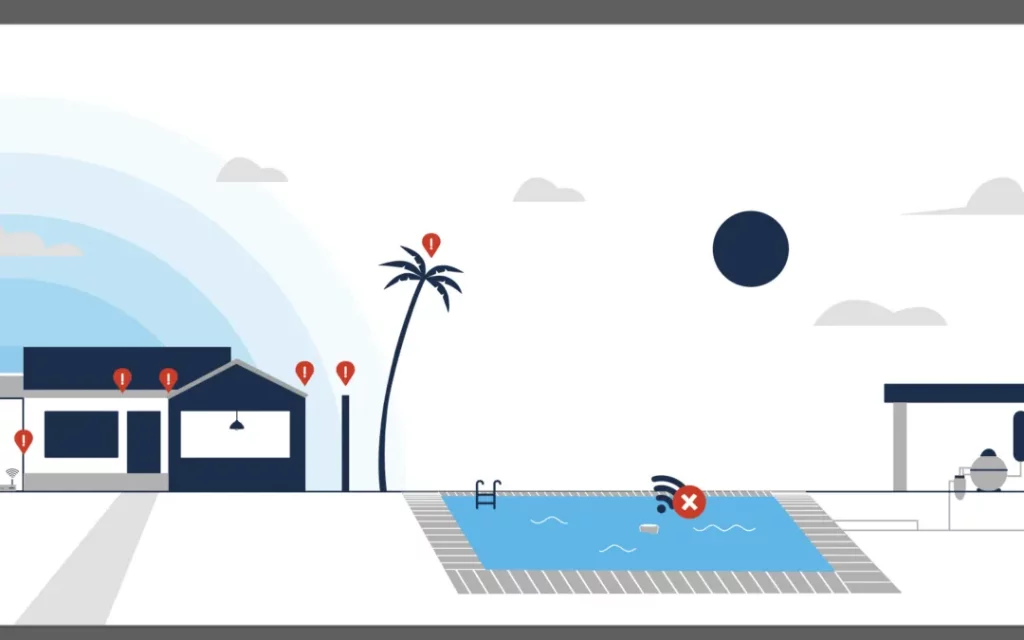 Three solutions to optimize Wifi range
An extension solution (Wi-Fi repeater) to extend the coverage area of your network
A PLC plug to transmit your internet network via the power network
A 3G / 4G relay to create another internet network via your mobile phone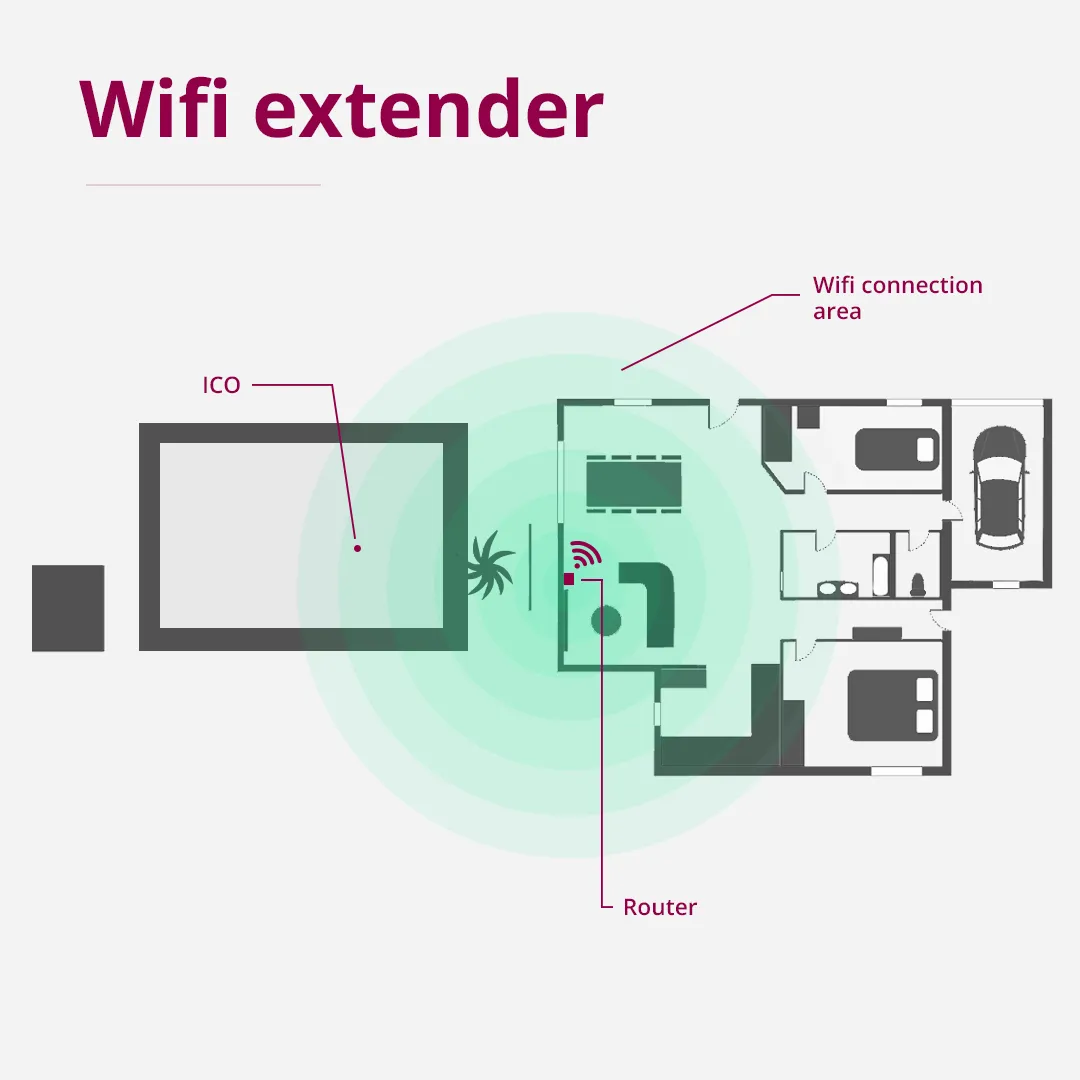 What are the differences between these solutions?
The repeater the principle behind a Wi-Fi repeater is quite simple. It "repeats" the Wi-Fi coverage of your box around it. This extends the area covered by your wireless connection. To optimise its range, the repeater should be placed neither too close nor too far from your Internet box.
BPL (powerline carriers) : these allow you to relay your Internet connection throughout the house. This time, the network passes through the electrical installation. All you need to do is connect a PLC box to your box (and to the mains), and another to the wall socket in the location (inside or outside) where you want to connect to the Internet. An Ethernet port is supplied with each PLC kit for connecting your equipment. Some models also include a Wi-Fi chip for connecting a tablet or smartphone.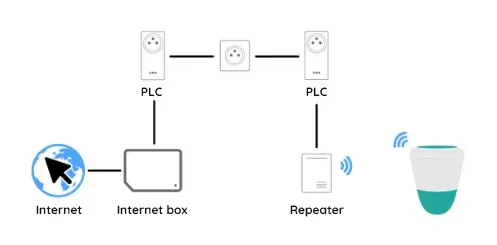 Connect ICO to the wifi extension solution
When you create a Wi-Fi network with your repeater or powerline, you create a second Wi-Fi network in your home. It is very important to name this new network with a different name. For example, name this network "Ext_wifi" in order not to confuse it with the one of the internet box. Then connect ICO to this new network by following the manufacturer's instructions.