Maintaining a spa can be a challenge, as hot tub water is particularly complicated to keep clean and healthy. However, with today's technological advances, it's become much simpler. One of the most remarkable innovations in spa maintenance is the ICO Spa connected sensor. This connected probe is designed to simplify your spa water management while guaranteeing a truly relaxing experience. We explain how in this article.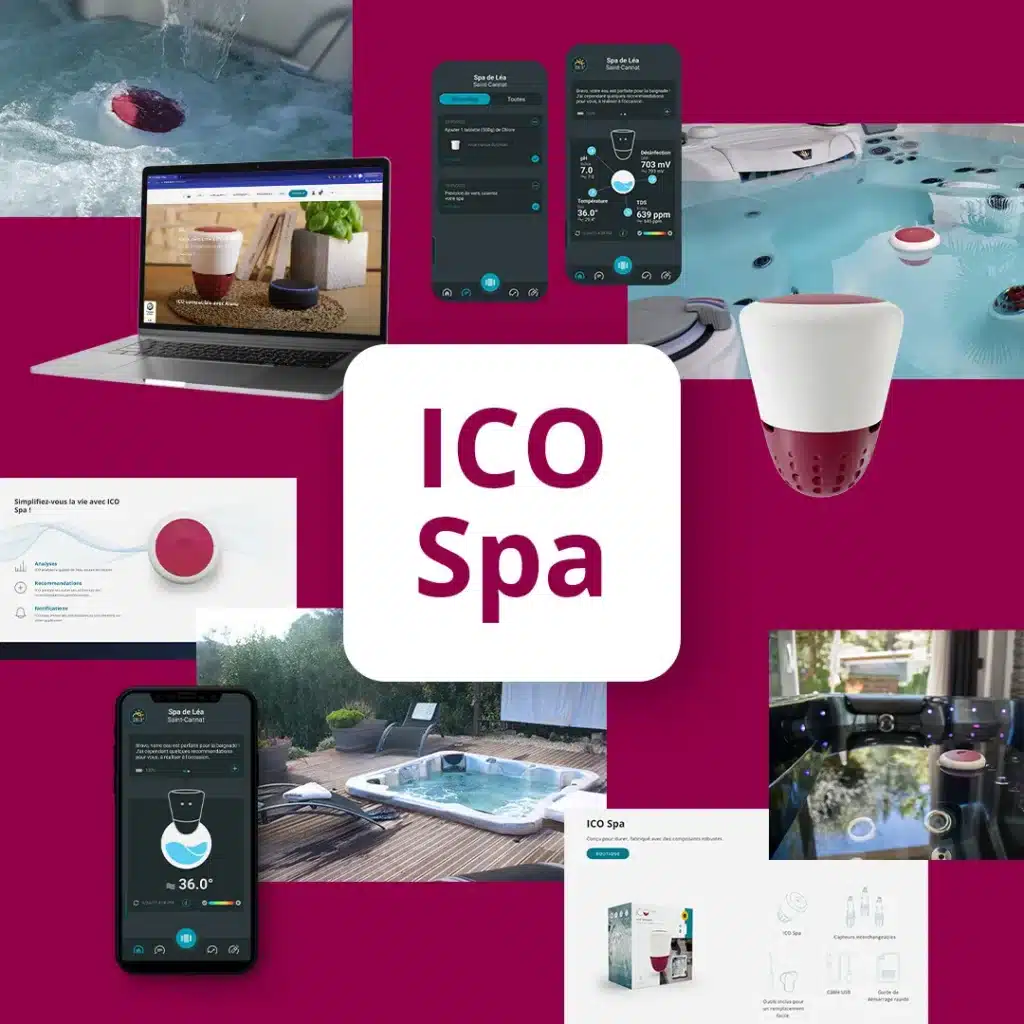 ICO Spa, the connected sensor made in France
ICO is the only connected sensor for spa in the market that analyses water every hour.iOur analyzer has three removable probes (and a temperature probe) that measure respectively:
pH
ORP for measuring water disinfection power
TDS (Total Dissolved Solids) for water conductivity
Water temperature
Your ICO water analyzer, connected to your WiFi network, must remain emerged in your spa at all times to take automatic measurements. Your ICO application gives you access to a dashboard that summarizes your water quality. Finally, ICO sends you personalized recommendations for chemical treatments, when necessary. ICO is much more accurate than test strips.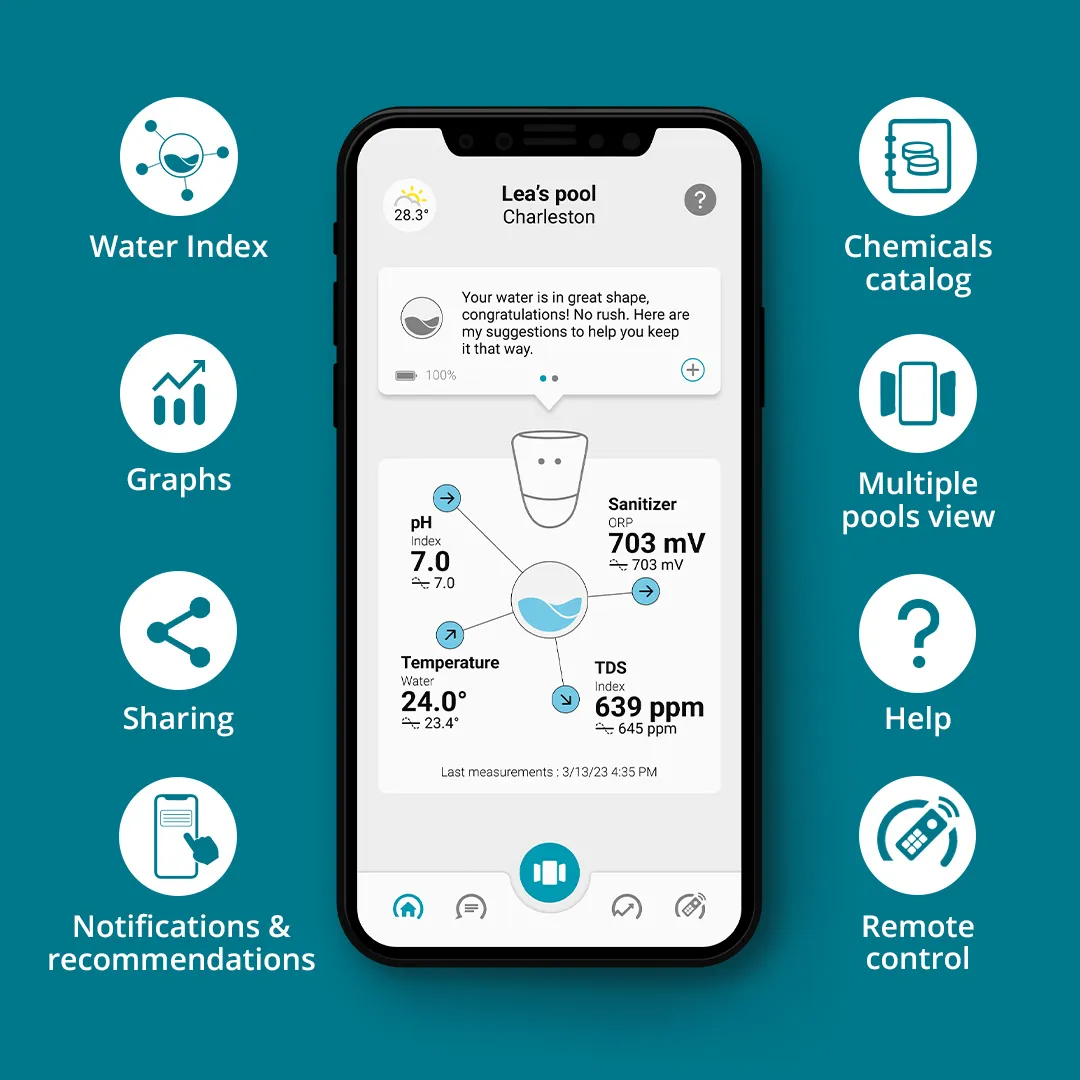 The Benefits of a spa connected water analyzer
Reliable measurements: your ICO's probes are immersed at the right depth in the water. Every hour, the device takes measurements for even greater reliability. The combination of several analyses enables our probe to make a precise diagnosis and the right recommendation.
Analysis and treatment recommendations: our connected sensor doesn't just analyze your water. It also sends chemical treatment recommendations to your smartphone, along with the product and dosage to use. These recommendations are customized according to whether you are using tablets, liquid,...
More sustainable and economical : Connected probes last several seasons and are recyclable.While the purchase of a connected probe is more expensive than strips, personalized treatment recommendations will save you the use of chemicals every year. It's a greener solution! Finally, with ICO you have a connected probe that measures all the important parameters for keeping your water balanced.
Smart features: the ICO application lets you use various functions. The share function, the water index, and many more! Découvrez toutes ICO Spa main features .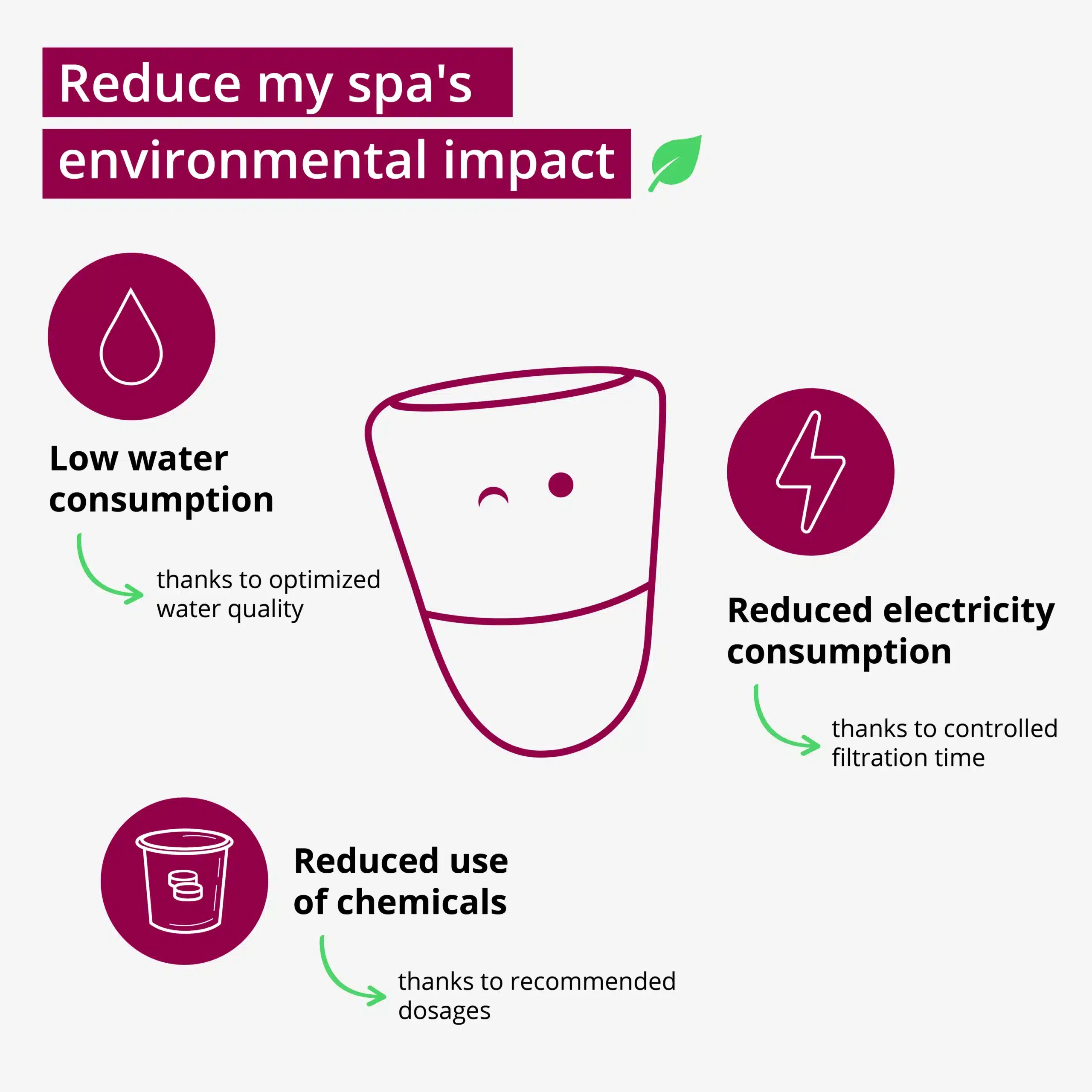 Easy spa maintenance
In conclusion, an intelligent sensor will save you time, as ICO guides you step by step through its maintenance. Above all, you'll be able to enjoy your pond without worrying about water quality! While the purchase price is a substantial investment, in the medium term a connected sensor is a more ecological solution!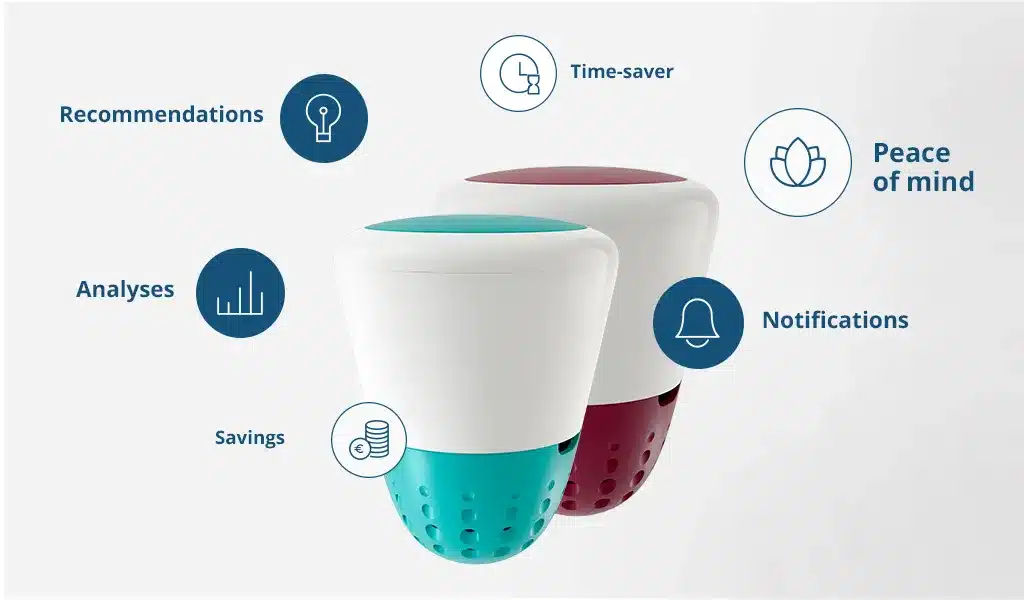 In conclusion, Ondilo's ICO Spa connected sensor represents a major advance in spa maintenance. It simplifies water management, allowing you to enjoy your spa to the full without worrying about water quality. If you're looking to make spa maintenance easier and more efficient, ICO Spa is definitely for you! Treat yourself to a hassle-free spa experience with this innovative technology made in France.
Interested by ICO Spa
Discover ICO SPA in Ondilo shop