On this page, we explain when you can recover the measurements of your ICO. We will also tell you how to go about it.
When can you retrieve your ICO measurements?
If you have connected your ICO to WiFi and it's working properly, you don't need to do anything. In this case, ICO will send your data regularly via your WiFi and you will automatically receive it in your application.

If you don't have a WiFi connection or if the quality of your connection is poor, ICO will let you know via the messages "It looks like I'm disconnected" or "Your wifi seems weak". In these cases, you can retrieve the data from your ICO at any time.

Please note that this function does not allow you to take an instant measurement. It can only be used to send back hourly measurements taken by ICO when it has not been possible to send them via the WiFi connection.

How do you recover your ICO data?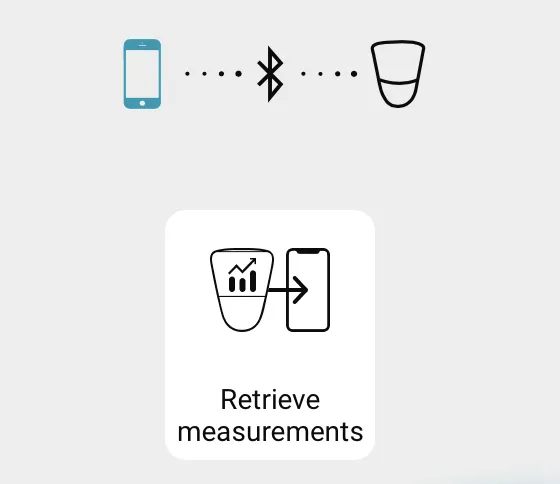 Stand near ICO
Open your ICO application
Click on the remote control button
Once the connection between the application and ICO has been established, press the "Recover measurements" button.

Stay close to ICO throughout the recovery phase, which can take from a few seconds to several tens of seconds depending on the amount of data to be recovered.

ICO is capable of storing up to 48 hours of measurements without a WiFi connection. So, as long as the data is retrieved at least 1 time, either by WiFi or manually as described here, every 48 hours, ICO is working properly.