The out-of-ground swimming pool seduces more and more consumers. If it was once the poor relation from an aesthetic point of view, manufacturers now offer elegant models of all sizes, more ecological and more economical. Whether you live in the center of town or have a plot of land in relief, the above ground pool may be THE solution for you.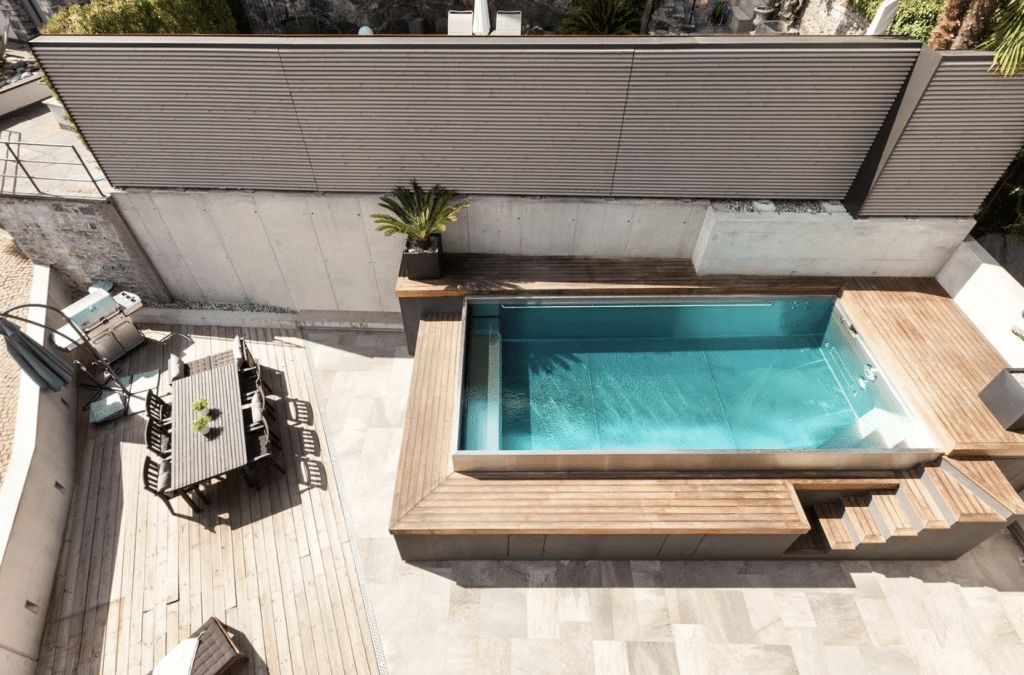 The above ground pool adapts to any terrain
The above ground pool is THE solution if your land is sloping or hilly. Thanks to its self-supporting structure, it is suitable for steeply sloping grounds. Indeed, the crucial point to install an outdoor pool is the nature of the land that will host it. Whether they are made of wood, rigid shell or tubular, a wide range of models with ecological materials are marketed by the manufacturers.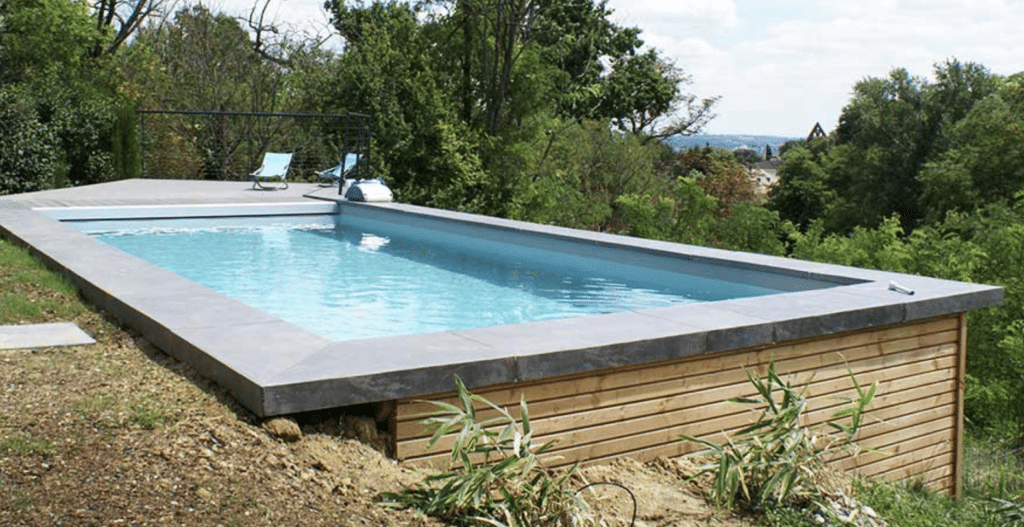 More ecological swimming pools
Faced with the strong demand of consumers, professionals have adapted by offering products with more ecological, water-saving and easy to maintain materials.A new European standard now requires manufacturers to indicate the A to F energy rating of their products and equipment.
Above ground pools come in all sizes (XS models without building permits) and compete with in ground pools in terms of aesthetics. Thanks to new energy solutions, many manufacturers offer solutions that are more economical in terms of water consumption and electricity.