Have you just bought a swimming pool? Maintaining it is not so easy, as it requires understanding the variations of the water, dosing the chemicals correctly and anticipating the changes in the weather! ICO guides you to maintain your pool easily. With ICO, you don't need to be a chemical expert to meet the needs of your pool. ICO is a Wifi connected water analyser and helps you to keep your water healthy and clear.
Why should you buy ICO?
Discreet, robust, ICO is designed to stay in your pool: it measures and analyzes the water in your pool continuously, (once an hour) autonomously, and communicates in real time all the information on your application. ICO establishes a real personalized diagnosis and makes recommendations. By advising you with the right products, the right dosage at the right time, the water in your pool will remain clear and healthy for a long time.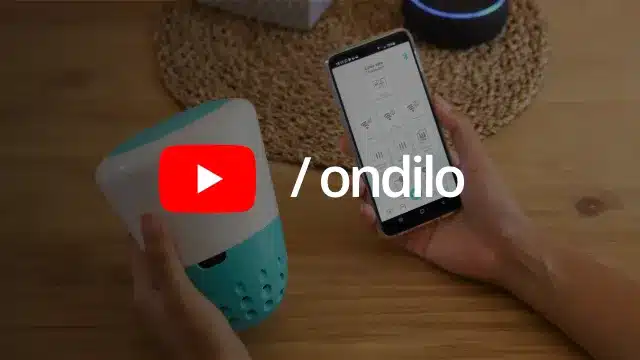 Easy management
Water monitoring, filter cleaning and weekly maintenance... ICO is committed to simplifying the day-to-day management of your pool, so that you can enjoy it with your family and friends.
Peace of mind
Many parameters affect the water balance: sun, rain, wind and the number of bathers. Without regular monitoring and thorough analysis, the water in your pool can quickly deteriorate. With ICO, avoid unpleasant surprises by anticipating water variations. ICO's algorithms advise you on the correct dosage of each product. You limit the quantity of products and the use of "shock treatments", in order to preserve your swimming comfort.
Less products = savings & ecology
ICO also helps to preserve your equipment and your pool. Using the right products in the right proportions minimises damage and corrosion: discolouration of liners, damaged joints, limescale deposits, etc. And what's good for you is good for the planet!