The Maintenance Day feature on the ICO app helps you take care of your pond. To make sure you don't forget, set the day of your choice, and receive a reminder notification with good practices. Maintaining your pool or spa has never been easier with ICO!
Activate the maintenance day function on your ICO application
Find our explanations in video here
Setting the maintenance day for your pool is very simple:
Click on the "Settings" button
Select "My pool/spa".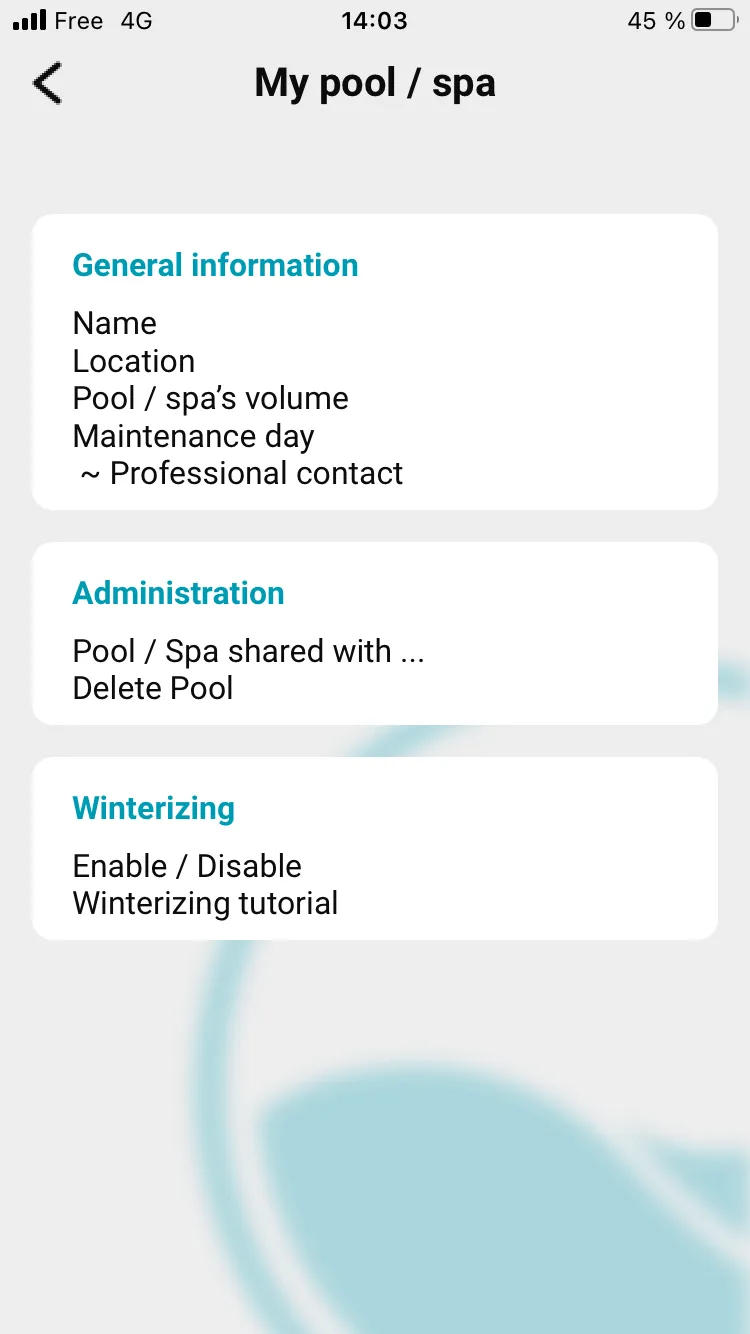 In the "General Information" section click on Maintenance day then select the day you want from the drop-down list.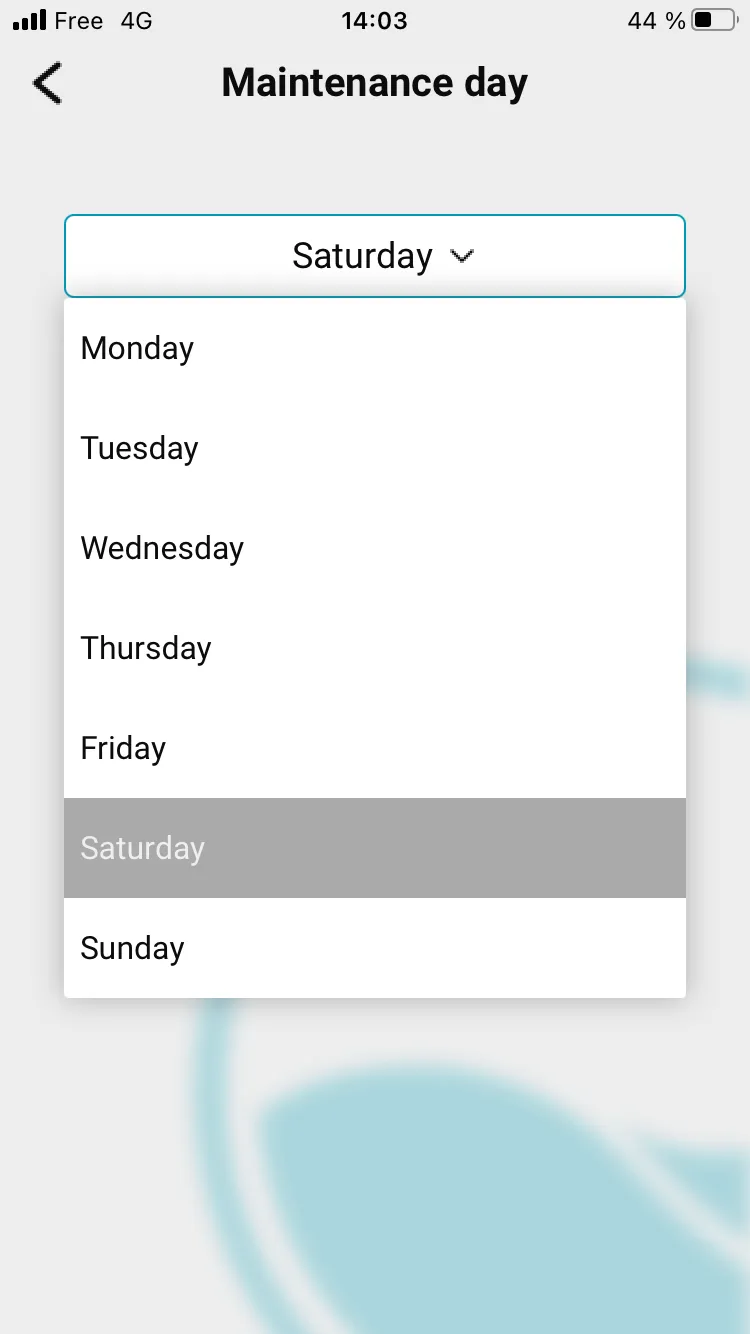 You will receive a weekly reminder notification on your smartphone with practical tips to help keep your water healthy and clear and preserve your equipment.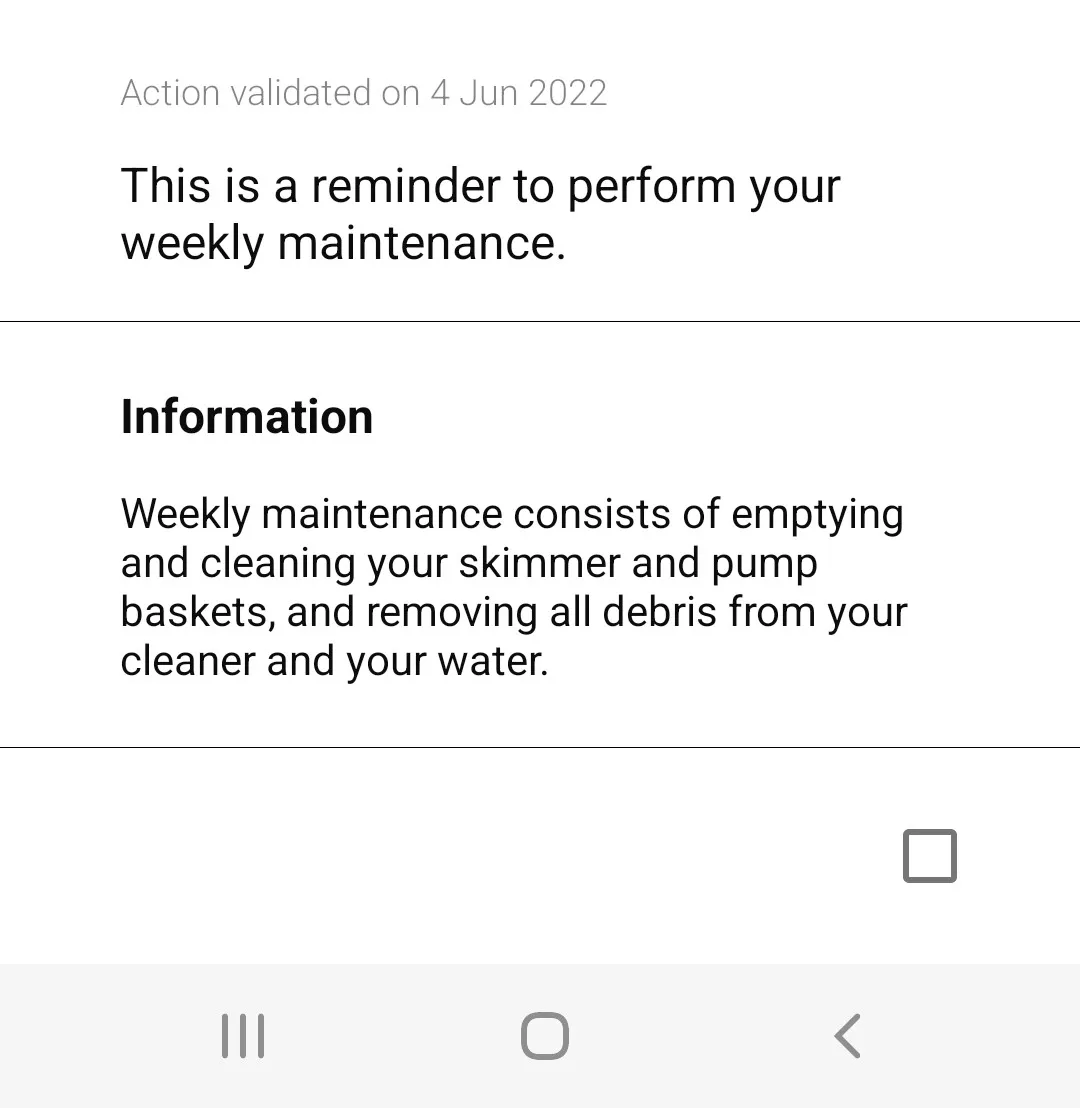 Why is weekly maintenance of your pool or spa important?
In addition to adding water treatment products, regular maintenance of your equipment is important: cleaning the filters and skimmer basket, regularly checking the filter pump or the equipment in the technical room.