Chlorine treatment is the most common method of disinfection for treating swimming pool water. Shops sell several chlorine products: stabilised and non-stabilised chlorine. What are the differences? What are the advantages and disadvantages?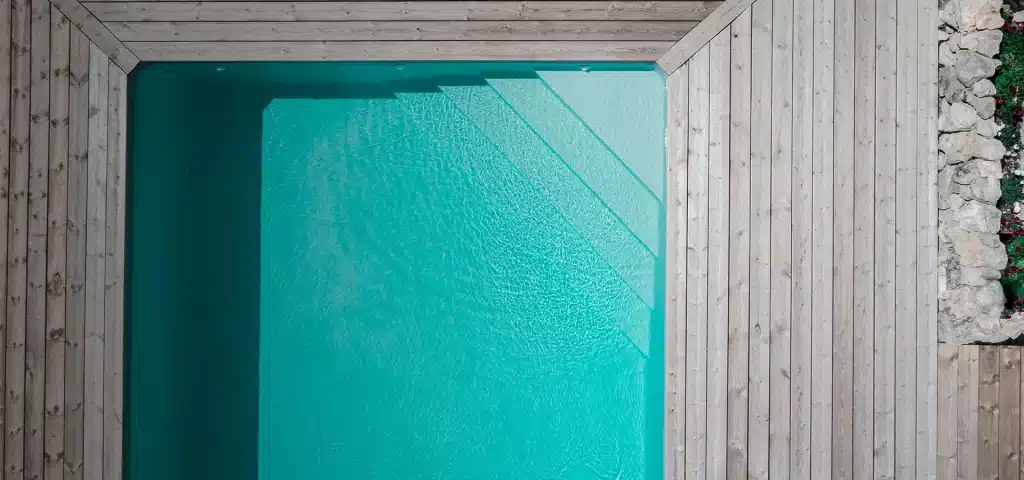 What is the difference between stabilized and non-stabilized chlorine?
Non-stabilised chlorine, as its name suggests, does not contain a stabiliser. It belongs to a different family from stabilised chlorine.
Calcium hypochlorite comes from the HPH range , which includes all hypochlorites , i.e. those derived from chlorine that do not contain a stabilizer (e.g. bleach). Thus, chlorine with stabilizer and chlorine without stabilizer are not part of the same family.
The chloroisocyanurate (a product derived from chlorine and cyanuric acid, which is the stabilizer for chlorine). The latter is the most commonly used for swimming pool treatment.
The impact of UV rays on chlorine is reduced when stabilizer is used.
It is not destroyed and concentrates in the water little by little. Make sure that there is not too much stabilizer in the water at the risk of over-stabilizing your water. Its measurement should not exceed 75 mg/litre of pool water.
Finally, its measurement cannot exceed 75 mg/litre of pool water. If your water is over-stabilized, then it will be necessary to partially empty it to decrease this rate and not to interfere with the action of chlorine.
The advantages and disadvantages of non-stabilized chlorine
Advantages
It does not produce any stabilizer in the pool water
It has a great efficiency if you use it for your soft bathing water (low pH)
Low chlorine odor.
Drawbacks
The use and forms of non-stabilized chlorine
It is used:
At the beginning of the season if you have not renewed the pool water to perform shock treatments,
But you can also use it over a longer period of time when the water stabilizes, by adding stabilizer from time to time.
Finally it is available in the form of stick, granules or tablets.